To Protect and Serve
A former STT Security Supervisor, Jessica Townsville, graduated from the Detroit Police Training Academy with a Firearms Proficiency award late last month. Officer Townsville and 40 others graduated the academy and are now part of the Detroit Police Department's class of 2019-I and 2020-A. Her dedication to keeping those around her safe was especially evident when she was an officer for STT. Her achievements are impressive but not surprising to those who know of her hard work ethic and courteous nature. The STT Security team extends a grateful congratulations for continuing the pattern of excellence we see in those who protect and serve.
The Detroit Police tweeted a video of the two graduating classes shortly after they took their oath. The tweet says:
"Today, 41 Police Academy Recruits accepted the Oath of Office to become members of
A direct link to this tweet and the accompanying video can be found
here
.
At STT Security
Some might remember the story of Officer Townsville saving a puppy from a hot car in the summer; this story was shared on our Facebook page: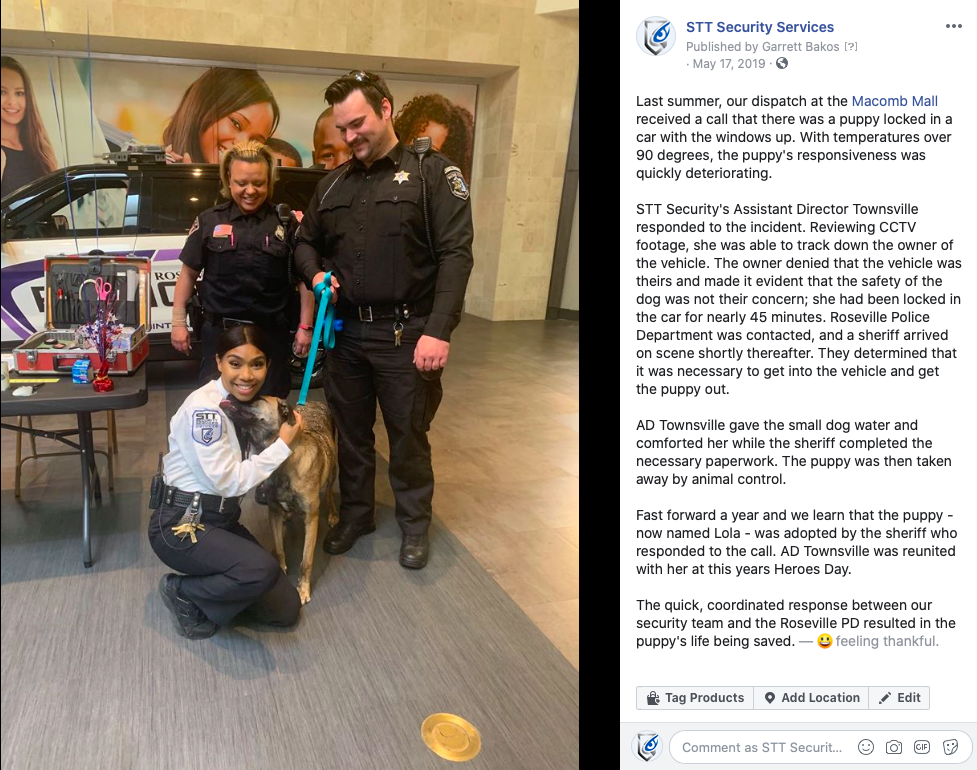 You can find the direct link to this post here.