Training the Best in the Industry
STT E-Learning Training Resources (LTR) Program
STT Security has a history of implementing customizable, state of the art training and lifelong learning for our employees company-wide. We pride ourselves on providing opportunities for our employees to better themselves in their current positions and for positions they aspire to within our company. For these reasons, we have implemented a comprehensive STT E-Learning Training Resources (LTR) program.
Our training is accessible from any device in the country that can connect to the Internet (smartphones, tablets, laptops, etc.). Our officers take the training at their own pace and only have to complete it by a predetermined deadline. They are able to save their progress and pick up where they left off if they are unable to complete a training course in one session. The training software sends friendly reminders to the officer's email when a deadline is approaching to assist them with meeting the training deadline.
---
Desktop Preview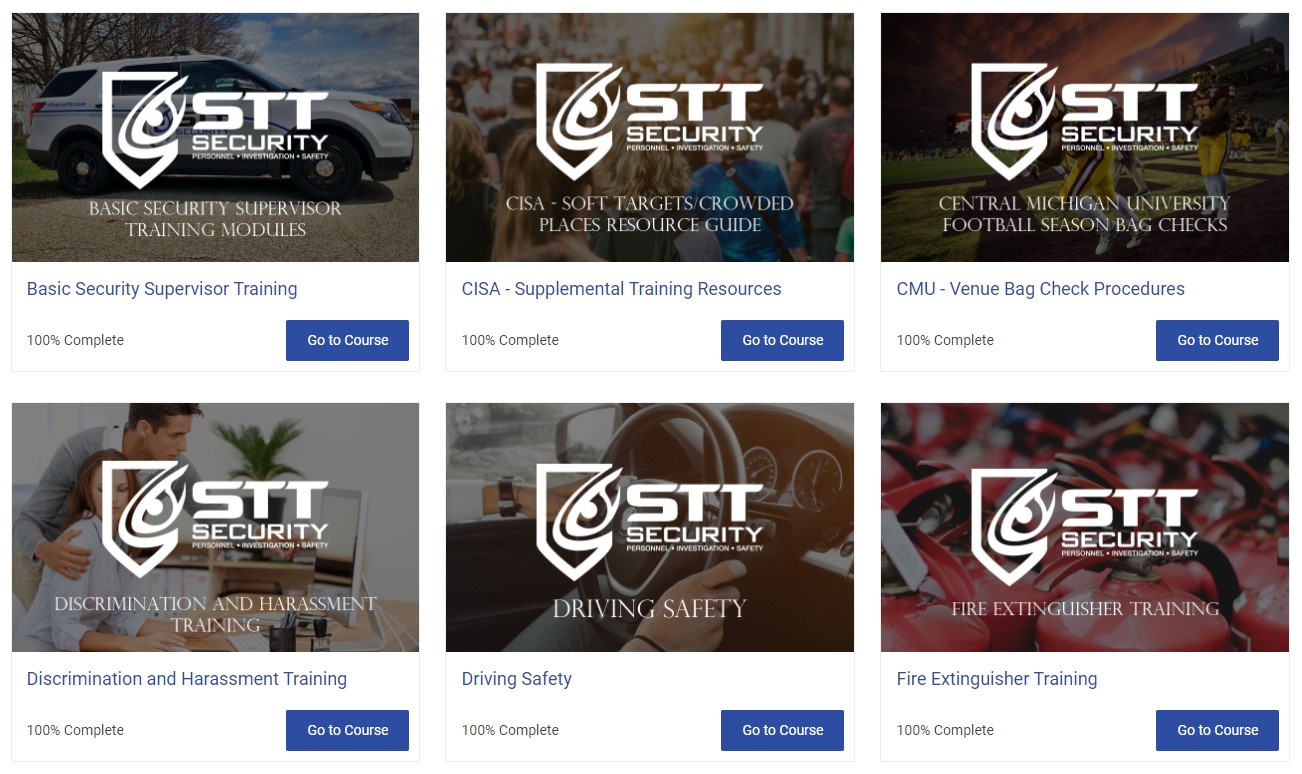 ---
Above: The STT LTR training is shown from the learner's viewpoint in a desktop web browser. Each employee will be able to see the courses they are assigned to from this dashboard. Course completion and status are automatically saved as the learner progresses through a course. The interface is user friendly, and it is accessible from nearly any device.


Below: The STT LTR training is shown from the learner's viewpoint on a mobile phone. Each course is optimized to fit the device it is being viewed on. This ensures ease of access for all employees across the nation.
Mobile Preview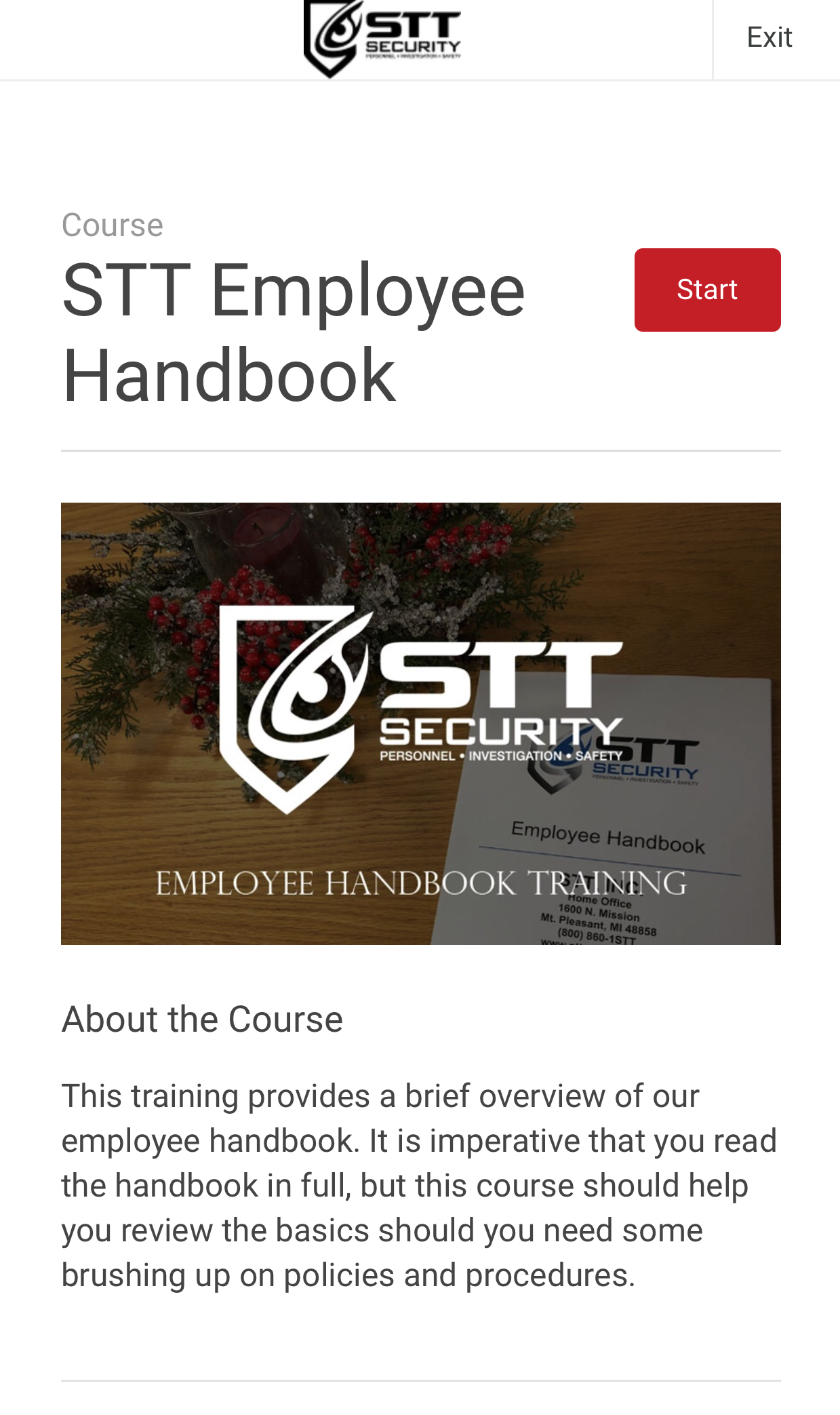 ---
Employee-Centered Learning Experience
This enhancement to our training procedures grants us the ability to give our employees the skills they need to successfully perform their duties. STT's LTR also allows us to distribute training materials to our employees instantaneously. Whether it is taking on new clients, changing site level procedures, or adding additional training, LTR makes the process seamless. The user-friendly interface makes it so our staff is able to receive documents, presentations, video learning, and other forms of training media in a streamlined and effective way.
At STT, one of our most valued principles is being an employee-centered organization. The LTR training platform allows for continuous improvement among all employees, providing them with the tools they need to better themselves on and off the job. The LTR is an investment in our employees that allows us to better serve our diverse clients nationwide.