There is no shortage of competition, so why should you choose us?
Have a security concern? We'll take care of it.
Why STT?
Our teams are extremely versatile. Whether you need basic security work or a complex, customized security solution, our personnel will take care of you.
We take pride in hiring only the most qualified personnel for our business. The process is admittedly lengthy, but we want to ensure every person brought on-board meets the standards we uphold. Before being assigned to a role within STT, applicants must:
Complete a detailed application for employment
Comply with minimum physical standards
Complete a pre-interview questionnaire
Complete a preliminary screening interview
Undergo a customized STT Integrity Interview
Have previous employers contacted as a reference check
Pass a background screening (background check)
Comply with all state and local licensing requirements
Be photographed and receive individual STT identification
Complete a pre-employment drug test and agree to participation in random drug screening processes
Be approved by the client they will be assigned to
Complete any additional required training per contract
Our most thorough of pre-employment procedures is our personality test. Consisting of 90 questions, it showcases an employees' likelihood for turnover, their productivity score, work effort, service and support skills, and their counterproductive work behaviors. Combining these results with a pre-screening interview, an integrity interview, and a supervisor or hiring manager's recommendation, our employees irrefutably earn their role within our organization.
STT Security has a history of implementing customizable, state of the art training and lifelong learning for our employees company-wide. We pride ourselves on providing opportunities for our employees to better themselves in their current positions and for positions they aspire to within our company. For these reasons, we have implemented a comprehensive STT E-Learning Training Resources (LTR) program.
Our training is accessible from any device in the country that can connect to the Internet (smartphones, tablets, laptops, etc.). Our officers take the training at their own pace and only have to complete it by a predetermined deadline. They are able to save their progress and pick up where they left off if they are unable to complete a training course in one session. The training software sends friendly reminders to the officer's email when a deadline is approaching to assist them with meeting the training deadline.
This enhancement to our training procedures grants us the ability to give our employees the skills they need to successfully perform their duties. STT's LTR also allows us to distribute training materials to our employees instantaneously. Whether it is taking on new clients, changing site level procedures, or adding additional training, LTR makes the process seamless and fluid. The user-friendly interface makes it so our staff is able to receive documents, presentations, video learning, and other forms of training media in a streamlined and effective way.
At STT, one of our most valued principles is being an employee-centered organization. The LTR training platform allows for continuous improvement among all employees, providing them with the tools they need to better themselves on and off the job. The LTR is a true investment in our employees which allows us to better serve our diverse clients nationwide.
Our Security Officers are often the first face that your employees, customers, tenants, or visitors see. Not only does our staff represent STT, but they also represent your business. For this reason, they are required to complete customer service training. With these foundations laid, we further provide industry-specific, site-specific, and various other internal training programs per the job site/assignment requirements.
As a professional organization, we strongly believe in a high standard of conduct, continuous improvement, ongoing evaluation, employee development, employee recognition, and support. We offer a competitive range of employee programs to aid in these efforts:
Employee evaluations

We reach out to our employees and let them know how they are performing. Whether they're exceeding our expectations or falling just shy of them, it is important to provide the employee with the appropriate resources to feel successful in their role. Especially when they start their new job, we make sure our staff feels well-equipped to handle their responsibilities. Our monthly employee evaluations take place for the first three months of employment. They serve to establish a baseline for our expectations as well as provide a medium for communication with us if there are any concerns or questions about the position. Our employee evaluations take on the following schedule:

90 Day Evaluation – The last of our initial employee evaluations ensure the employee is set up to continue in a seamless work environment. If there are outstanding questions or concerns – either of the employee or client – we seek to solve them through the evaluation. It also allows us to provide more meaningful feedback since the employee will have 3 months of work under their belt. Any delinquent behaviors are eliminated and all requests are fulfilled. Our staff is provided with an opportunity to address any aspect of the job they may still be unsure or unaware of, and they are equipped to solve any potential concerns with their employment in the future.
Semi-Annual Written Evaluations – We conduct semi-annual written evaluations after the first three months to maintain the standards we initially establish with our employees. It also provides a medium for open communication between us and our staff all around the country. The semi-annual evaluation offers the employee various methods for improvement. It also allows the employee to address any issues they may have regarding hours, shifts, or other job-related duties. We inform our staff of both their strong suits as well as give constructive criticism. Doing so ensures the client's satisfaction is upheld, our employees are happy, and we are aware of the work environment that exists on their site.

Documented progressive corrective action procedures

If an employee does not uphold our standards, we immediately address the issues at hand. Whether it be tardiness or not completing a client's request, we take all problems with our staff very seriously.
In the event that an employee needs corrective action guidance, we offer an avenue for open and honest communication. Uncovering the underlying occurrence that caused an issue in the first place allows us to address the problem at its core rather than disciplining the employee immediately. If there is not a valid reason for the employee's unwanted behavior, they are given disciplinary action; the severity of this action depends entirely on the type of behavior being dealt with.
All progressive action procedures are documented and kept in the employee's file at our home office. If similar or frequent issues arise with the same staff member, we take the necessary steps to solve the problem – sometimes resulting in the dismissal of the employee. Upholding our high standards is non-negotiable and is the core of their employment with us.

Random drug and alcohol screenings

Ensuring our employees show up safe and sober to work is an extremely important part of our hiring process. All employees must pass a drug test before being offered a position within our organization.
If there are concerns that our security staff are not showing up to work sober – meaning under the influence of any controlled substance (including alcohol) – our zero-tolerance policy takes precedence; the employee will be immediately terminated if found in violation. Urine drug tests, breathalyzers, or blood work can be requested if concerns are expressed in this area. Not only does this type of behavior endanger the employee themselves, but it is especially detrimental to the client and those they serve. There are no exceptions to this rule; a sober workplace is a safe workplace, and those who fail to uphold this will no longer be employed with our business.

On-site compliance audits

Our ownership team travels from site to site conducting on-site compliance audits. These audits cover a wide range of topics and ensure compliance protocols are upheld. Some of the areas we audit include:

Employee/personnel review; are state licensing requirements met? Did all employees complete every portion of the hiring process? Is medical information kept confidential and locked away – separate from other employee materials?
Are supervisors utilizing all resources provided to them to document employee corrective action procedures? Are site-specific logs kept accurate?
Are all employees' first-aid/CPR training up to date? Are other client requests being fulfilled at the level of expectation?

Our compliance audits ensure an all-encompassing and thorough check is completed of both employees and the site; this makes sure our services are meeting or exceeding expectations for the employees and client(s).

Continuously updated and documented Standard Operating Procedures (SOP's)

The role of our Security Officers is constantly evolving. As their responsibilities change and positions develop, we work with you to implement new procedures that ensure our security services exceed all of your expectations. Our client-specific standard operating procedures guarantee your site is uniquely reviewed and updated.

Site-specific and industry-specific training

Some industries or client sites require special consideration with regard to laws, procedures, or protocols. Our employees are trained to uphold the unique requirements of any business. Regardless of industry or location, we offer our staff the resources necessary to fulfill the site/industry-specific requests of all organizations.

Bi-annual employee award/recognition for every client-site – including monetary compensation

We take pride in rewarding our employees for their hard work and dedication to our business. For this reason, we distribute monetary awards to our top-performing employees on a bi-annual basis. Reinforcing good work ethic and rewarding positive behavior is another way we maintain only the most qualified and professional staff.

Special recognition awards

When employees uphold our standards and consistently prove that they are dedicated to their role within our organization, it is necessary that we show our appreciation. There are various categories in which an employee can earn an award; you can read more about our various employee recognition and appreciation awards here.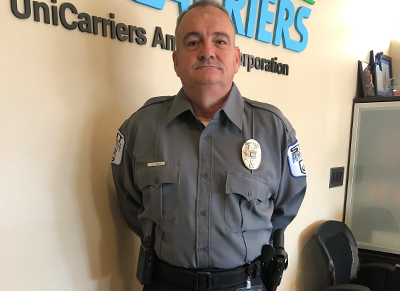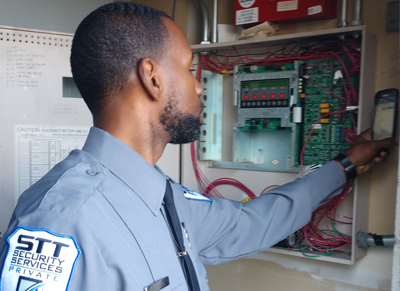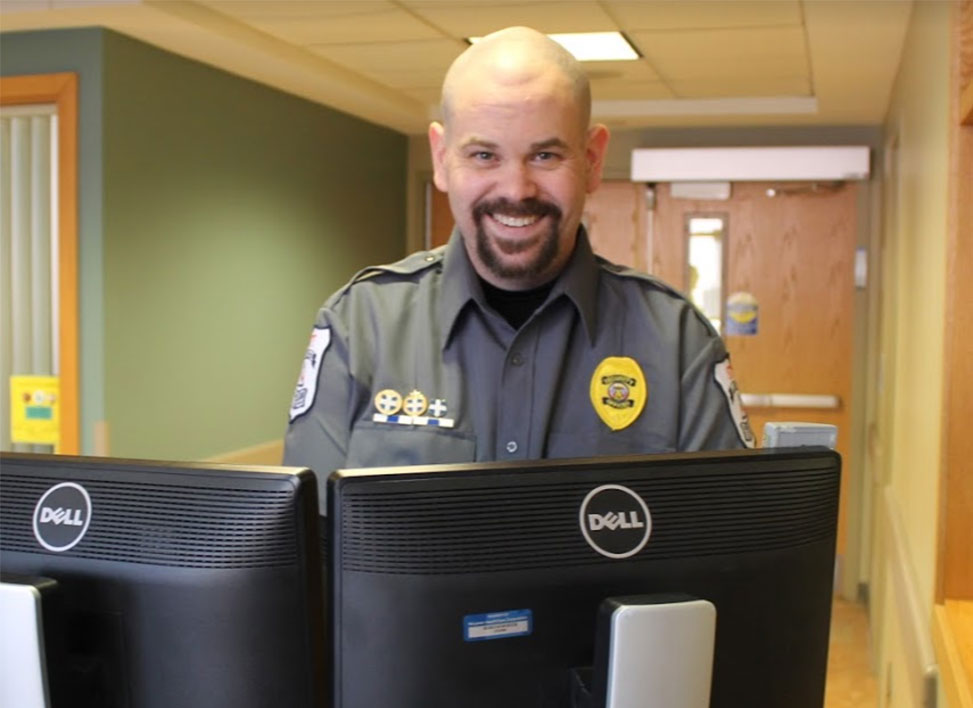 Company History
STT was founded in 1973 by Dave Rusch, a former police officer. After a brief career in undercover work he decided to set out on his own, filling what he felt was a lack of quality services available to businesses at that time.
In its first few years, STT  provided mostly investigative and retail loss prevention services. Grocery stores and other retailers comprised most of the companies work in addition to worker's compensation investigations and undercover assignments. As the company quickly developed strong reputation, organic growth ensued at a rapid pace. STT's offerings quickly expanded to include security personnel at hospitals, shopping centers, and industrial locations. This new division of the business expanded rapidly and across the country, wherever clients had needs. This geographic growth also opened many new opportunities for the business in new vertical markets which it expanded into.
Since then, the business has continuously adapted to ever changing security challenges, always remaining focused on delivering great services and taking good care of our employees. We continue to build on our foundation of high standards, trust and on-going partnership with not only our clients, but first and foremost our employees. We know without happy employees, we will not have happy clients.
In 2017,  three long term employees of the company purchased the business from Dave upon retirement. Since that time the business has added many resources, technologies, new clients and service offerings including a training and consulting division.  Our mission remains the same: foster an employee centered culture, have great integrity and partner for the long-term with our clients. We are proud to remain a privately owned and operated business trusted by hundreds of clients across the USA.
Professional Affiliations & Stewardship
We are proud to partner with a variety of organizations that share our values and overarching goals. Check out these businesses who we are directly affiliated with.
Questions, concerns, or general inquiries? Complete the form below, and we will reach out to you.