An Employee-Centered Company – Come Work With Us
Trusted Security Specialists
Deliberate, Strategic and Responsive Solutions
Operating throughout the USA, STT Security Services delivers a comprehensive portfolio of security, safety, and investigative solutions dedicated to protecting our client's people, assets and bottom line. We understand each client we partner with has unique needs and offer customized solutions spanning dozens of industries and risk profiles. For over 50 years, we've been chosen by businesses given our reputation of responsiveness, true partnership, transparency, specialized industry expertise and reliability. Most importantly, we separate ourselves by how we care for  those who work with us, fully understanding we're in the people business and without our people feeling cared for, we cannot best serve you.
Not Just a Contract – A Partnership
 STT provides on-going assistance and actively seeks solutions to bring the best value to our clients. Our owner-operators work with our clients, field supervision, management and dedicated on-site team members at your place of business on a daily basis to ensure we're providing the best service offerings possible. We pride ourselves on the relationship we build with our clients and employees. We make ourselves available for support whenever needed and pride ourselves on being one of the most responsive service providers in our field. Whether it be addressing an urgent situation, dealing with a matter of concern, consulting on security practices, or any other number of requests – we've been trusted for decades by organizations large and small to be a "go-to" partner.
Employees and Clients Say…
Don't just take our word for it – check out these reviews from current employees, clients, and alumni staff.
"I have worked in a lot of places. But I can't think of one where I've admired and respected the employers more."
"STT hired me before I was even off of Active Duty. For the 4 months I've been with them now, I've worked 2 sites in which the environment was great. Management recognized quality work immediately, and I was offered more opportunities I quickly took advantage of. I've met most of the good folks that make the company grow, and they would give you the coat off their back from my perspective."
"It's a great company to work for… they really do care about their employees."
"I have been working for STT for a year and a few months now, and I can honestly say I have never worked for a better company. The owners and site supervisors I have encountered have always treated their employees with the utmost respect and dignity."
"Great company to work for; the owners are hands on. They care about their employees. Great work quality of life."
"STT definitely knows how to get the job done no matter what the tasks are. Easy going with clients and well-managed officers. STT is a wonderful company to consider when it comes to safety and investigations. To those looking for a change of employment, I recommend giving STT a try."
"It is refreshing to know that STT's corporate staff really appreciates and supports their officers."
"Adaptive, growing company with diverse opportunities and employee-centered business philosophies."
"A wonderful place to work, good hours, all shifts available. Great leadership, good pay."
"STT has been one of the best companies I have ever worked for… Corporate leadership is always helpful and honest… If you are serious about a career in law enforcement or security-related fields, you will not find a better organization to work for."
"The management team [at STT] genuinely cares for their employees and does what they can to keep a balanced work life."
"The STT personnel I recently worked with at a Michigan festival were friendly, well turned out, and interacted well with both festival staff and attendees. They provided insight and a good solution to one potential incident before it became something more – highly recommended."
"Very pleasant to work with. Staff did an excellent job at our event."
"We appreciate the wonderful customer service, attention to detail, and the added security you provide to us and our residents. Keep up the great work!"
Joaquin Geurrero worked for STT Security for four years beginning back in 1986. Since then, he has gone on to become a Police K9 Handler/Trainer and Animal Control Officer… Read More
Jessica Townsville, a former STT Security Supervisor, graduated from the Detroit Police Academy with a Firearms Proficiency Award. She will go on to… Read More
Our Core Values
Every angle of our business revolves around these core values. With these in mind, we are able to provide unparalleled services to both our clients and staff.
Stewardship & Community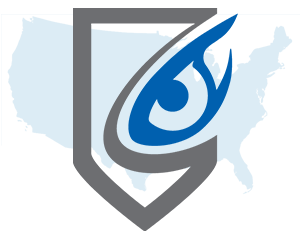 As a professional business, we are committed to positively impacting the people and community we serve. We do so by partnering with and supporting the following organizations:
STT Snapshot
Learn more about our company, people, and culture. These resources provide helpful information and boast our newest content.
Professional Affiliations
We leverage our experience and best practices from industry-leading professionals. These organizations assist us in providing the best possible service to our clients.