COVID-19 has changed the way businesses operate. STT Security has made drastic changes to our standard operating procedures across the nation. Each site we protect has implemented new policies to ensure the safety of employees and guests. The questions and answers below highlight the changes we have made in order to prevent the spread of the coronavirus.
How have we responded to COVID-19?
STT Security has invested thousands of dollars in preventing and mitigating the risk from COVID-19. We are working diligently to staff client locations with additional coverage where needed, and we are training Officers to conduct risk assessments and temperature screenings. We have also extended our services to new locations during the pandemic; hospitals, manufacturing plants, and retail stores are just a few types of businesses that have requested our services since the pandemic started about four months ago.
Our workplace health monitoring procedures are extremely thorough. Security Officers across the nation have become experts in identifying the signs of the 2019 novel coronavirus. Officers typically begin by asking a series of questions that provide insight about a guest's health. Has the patron come in contact with an individual who tested positive for COVID-19? Is the guest unknowingly experiencing symptoms of the coronavirus? Further, our Officers use non-contact thermometers to determine if the guest has an abnormally high temperature. If the temperature is above the client's acceptable threshold, our Security Officers will deny access to the guest, dispose of the thermometer, and retrieve entirely new protective equipment.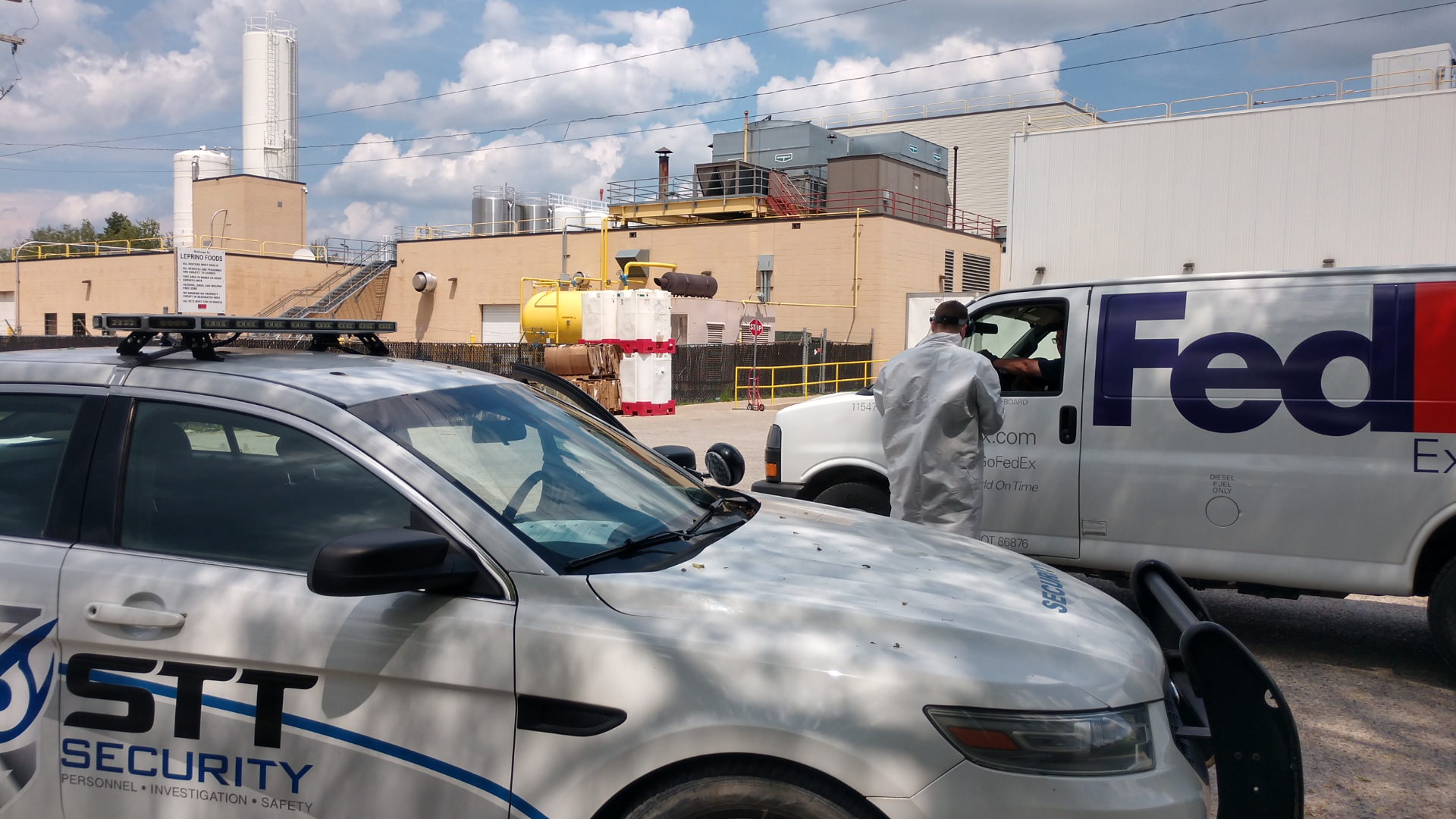 How have we been impacted by COVID-19?
In one way or another, every site STT Security serves has been impacted by this virus. Some sites require temperature screening to be conducted before access to the location is permitted. Other sites have implemented questionnaires designed to determine if a person is high-risk or is likely to have been exposed to someone who has tested positive. Further, disinfectant wipes, hand sanitizer, masks, and other PPE have been distributed and are required to be used regularly.
The coronavirus pandemic has also required our Security Officers to work irregular hours, different shifts, and some to cover hours at other locations. STT Security quickly developed new training courses to inform employees about the dangers of COVID and how to protect themselves from it. We've also added site-specific information to our COVID training if the location has special procedures in place.
Our security services will continue to adapt to face the challenges imposed on businesses by COVID-19. Where our health screening is able to provide benefit, we will train and staff Officers to ensure the safety of any business.