Consulting & Training
Training and resources to protect your business
Get Trained: Offering private on-site or virtual training
and open workshop formats.
Risk Management Through Drug Recognition
Even the most seasoned Police Officers have difficulty recognizing and describing individuals under the influence of drugs. Do your supervisors have the ability and confidence to identify and enforce your policy to protect your employees and business from financial risk? This advanced workshop for Executives and Supervisors will train your supervisors on how to identify employees under the influence of drugs. This training will show video examples of drug behavior, telltale signs of use and the terminology associated to describe the behavior for a complete investigation. Additionally, we'll review drug testing methods and the limitations of many commonly used tests.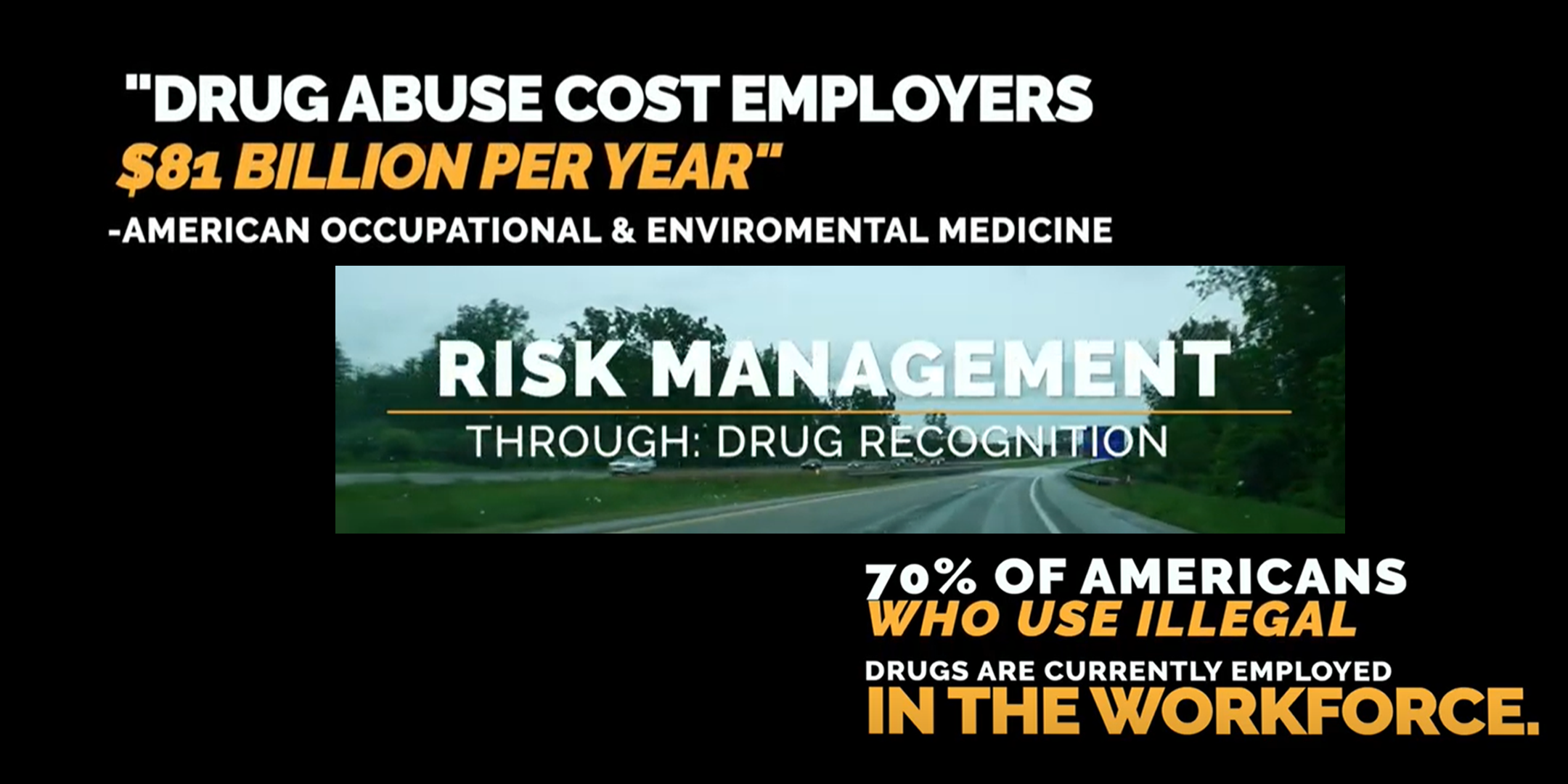 Get Trained
We offer training for your employees on-site at your business, virtually hosted, or via one of our open to the public workshops.
4 Hour Workshop
Video demonstrations of the physical tell tale signs of drug use
How drug effect motor skills and performance
Terminology and how to effectively document behavior
Effects of recreational marijuana in the workplace
The Seven Drug Categories
Our Drug Recognition training program is led by expert, Michael Covarrubias. Covarrubias is a recognized national speaker on drug recognition and has personally evaluated hundreds of persons under the influence of drugs.
Drug abuse in the workplace costs employers roughly $81 billion annually
70% of employers have been directly impacted by prescription drug misuse
40% of workplace accident deaths are alcohol and other drugs related
70% of drug abusers are employed
Michigan Safety Conference
What Our Clients Are Saying
"Hands down this was some of the best training I have seen or been in here at Steelcase."
Team Lead – Steelcase
"The training yesterday was some of the best we have ever done. Well received and great information that all leaders can use to improve the workplace. I have received much verbal feedback and all of it has been positive."
Lean Leader – Steelcase