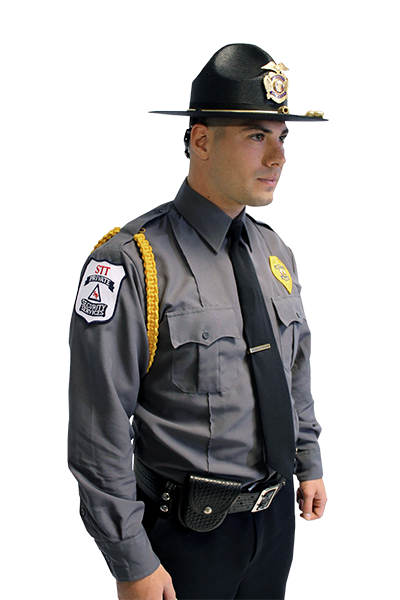 Trusted and Experienced


Iowa City Iowa Security Services

STT Security provides high quality, unarmed security guard services in the greater metro area of Iowa City, Iowa. The right location and the ability for customization are two key criteria when vetting and selecting a contract security company.

When looking for security officer solutions in the Iowa City area, consider the following:
Is this vendor licensed to provide security services in Iowa?
Does this vendor have sufficient staff and infrastructure?
Does this vendor have proven experience in my industry?
Iowa City Licensed Security Staff
Our uniformed security officers are professionals, fully licensed and registered by the state, as required by state law. State law requires that security officers are to carry their security officer license on duty and are to produce it at your request. We maintain copies of their license, and do not allow them to work if their license expires. Our uniformed security officers have been subjected to fingerprinting and a federal and state background check by the State of Iowa Department of Public Safety as part of their licensure requirements.
They have successfully completed the state certified training curriculum for unarmed security officer level one, and STT Security conducts in-house education of our employees to continually enhance the quality of service. We have strict standards in physical appearance and grooming, along with a code of ethics and creed of conduct. STT Security is dedicated to protecting the property, residents and staff of our clients.
We look forward to the opportunity to provide you with dependable services with our fully trained and licensed uniformed staff. We can provide different levels of services, beginning with unarmed security officers, trained to be a visible deterrent, to observe and report, and respond appropriately. We pride ourselves in our ability to handle potential conflict situations in a low-key proactive manner.
Company Information

STT had its beginnings in 1973 when founded by Dave Rusch, former Police Officer. Dave left the public sector to fill what he felt was a lack of available quality services  in the areas of: security, investigative, and business loss-prevention services.
In its infancy, STT's core was comprised of private investigative and loss-prevention services. Due to strong reputation of integrity and professionalism STT"s service offerings quickly expanded to include uniform security and inventory auditing services.
Since that time STT has grown into a national organization with multiple divisions catering to various types of clients throughout the United States.  Despite major growth the company has always held on to the ideals and goals set forth from day one -build and maintain mutually beneficial business relationships. Each and every service offered by STT is personal and handled with professionalism. Dave is still actively involved in the business and works directly with his corporate staff, managers and clients on a daily basis.
Security Services
Security and safety assessment
Security consulting
Executive and bodyguard protection services
Security personnel training
Security patrol by car or bike
Parking enforcement
Iowa City Markets
Education
Event Management
Facilities
Hospitality
Residential
Retail/Shopping
Industry/Manufacturing
Healthcare
Construction
Entertainment
Government
Why Choose STT Security Services?
Better People. Better Service.
We work with you to ensure our staff's compensation and benefits match your businesses' culture, needs and overall goals. In doing so, we create attractive positions which retain dedicated staff longer. Our management teams are here to support you the client and our staff from day-one on.
Personal Support. Personal Service.
When there's a client or employee concern, we resolve it quickly. All levels of our management team can be reached anytime.
Experience. Trust.
We've been in business under private ownership and management for over 42 years serving clients coast-to-coast. Fortune 500 companies, and small businesses alike from industries of all types trust STT to deliver customized, cost-effective security solutions.
Technology. Information.
We implement proprietary and other technology solutions to help track, record and analyze the value we provide your business. We provide you with this information so you can make more informed business decisions.
Security Personnel Solutions
– Unarmed Uniform Officers
– Armed Uniform Officers
– Undercover/ Executive Protection (Body Guarding)
– Mobile Security Solutions
– Security Consulting and Surveys
We're here to help, contact us today.


(800) 860-1788