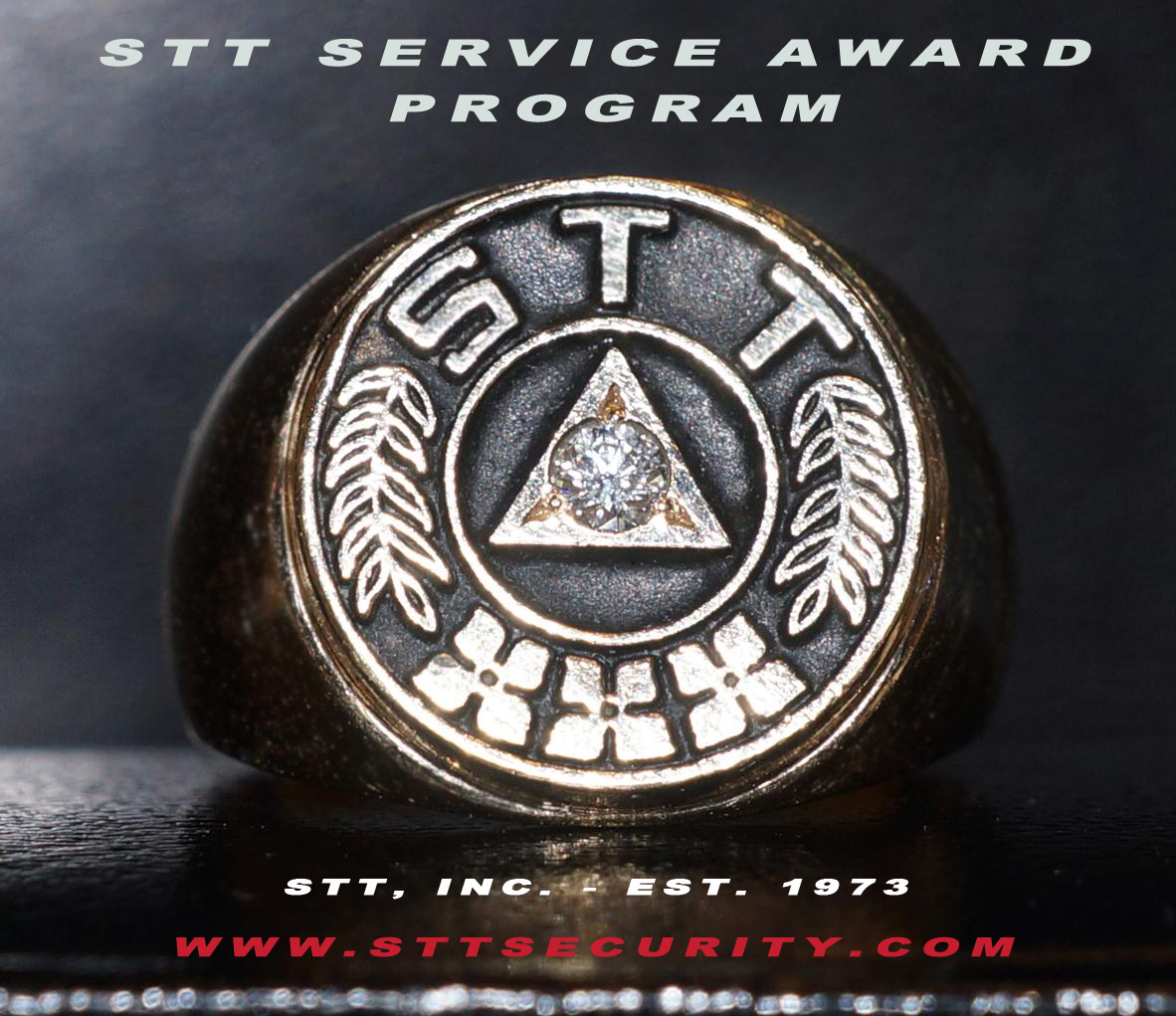 Since inception in 1973, STT has honored employees with several types of service awards including; the SparkPlug Award, President's Award, and the STT Service/ Anniversary Award.
STT Service/ Anniversary Award Program:
After 10 years of service to the organization employees receive the commemorative signature ring (above) or pendant. For each 5 years of continued service another diamond is added to celebrate that employee's anniversary.  We are proud to have many employees, and former employees, who wear these each day. Thank you for your service!