Congratulations on 5 years of service, Derrick!
Thank you for all you do!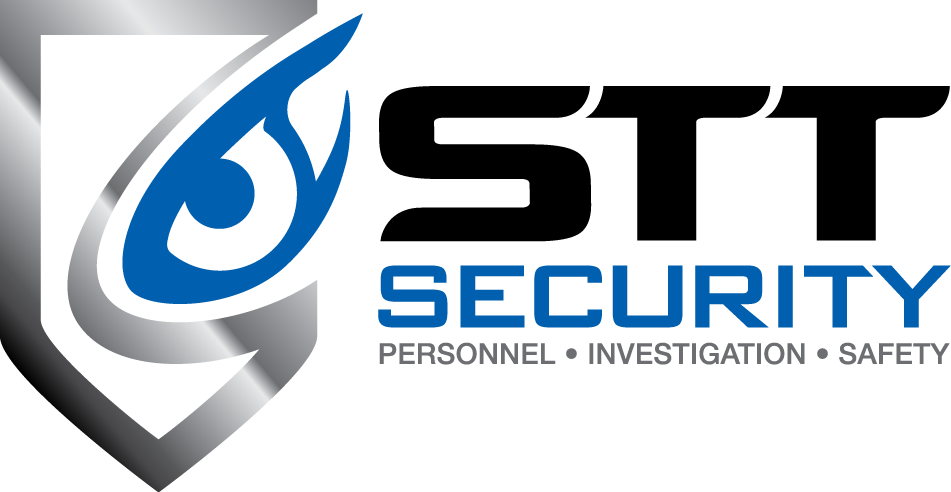 ---
Derrick Beasley will celebrate 5 years of service with STT Security this week! You can read about his experiences below:
When did you start working for STT?
I started as a part-time officer five years ago. I had security experience before I started with STT, but I've learned a lot since I started here. I used to do machine work in a factory but got back into security with STT. A lot of experiences and various incidents have exposed me to all kinds of new things over the years, but the job has definitely taught me dedication and hard work.
What have you done while working for us? How many sites/positions have you been in?
I work at the site I was hired in at, but instead of part-time, I'm now full-time. I was promoted to a shift supervisor position in 2017. I've been going strong ever since! I haven't had a chance to fill in at or visit other sites, but I hope I get a chance to in the future just to see how other STT sites operate.
What has been your favorite part about working for STT?
It really feels like a family – like a home away from home. Every day when I put my uniform on and come in, it feels familiar like a home. I've grown to know and love my team and the crew I work with, how we handle things together – it's just amazing to work with good people who make work not feel like work. That's definitely my favorite part.
What is your favorite story/experience from working with us?
A few years back, I was doing mobile patrols around [the mall], and I saw a family of ducks that lived nearby trying to get through the parking lot. I took a few minutes and parked my car in a way that blocked the traffic in that area so the ducks could finish walking through to the other side of the parking lot. There was a lady who would come and regularly feed the ducks, and she saw me do this; she went out of her way to let [mall management] know. She also sent me a letter in the mail thanking me for taking the time to be a good person. It was nice to get some praise and know I am appreciated!
What advice would you give to a new employee?
You've got to come in with a clear mind. Be willing to learn anything whether it's in your job description or not. You have to find a way to get along with your peers, but even further, you need to listen to them. Listen to what they have to say – the advice they offer you. They're coworkers but they're really your teammates. That's how you can all make a great team that makes work much better for you and everyone else. You can help each other lead and focus on getting the job done and getting it done well. It makes work much less stressful when everyone is pitching in!
I've had a great time working with STT, and I look forward to continuing my journey, doing more things with the company, and learning and growing professionally in my field.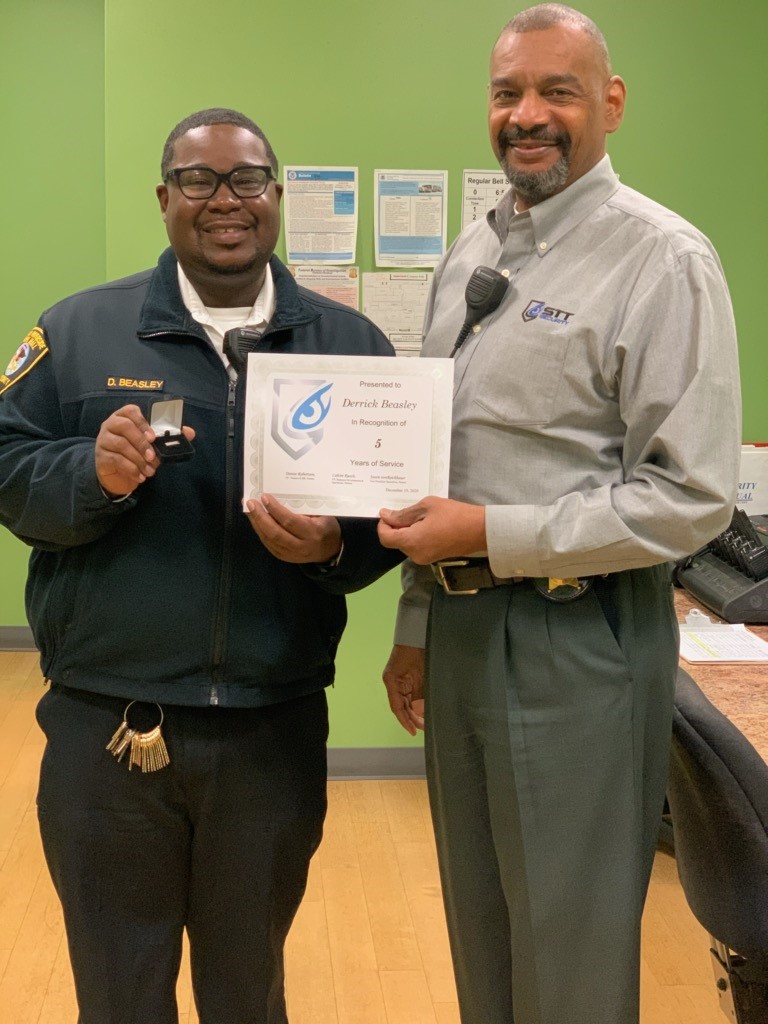 Derrick Beasley is pictured receiving his 5-Year Anniversary award with Security Director Willis